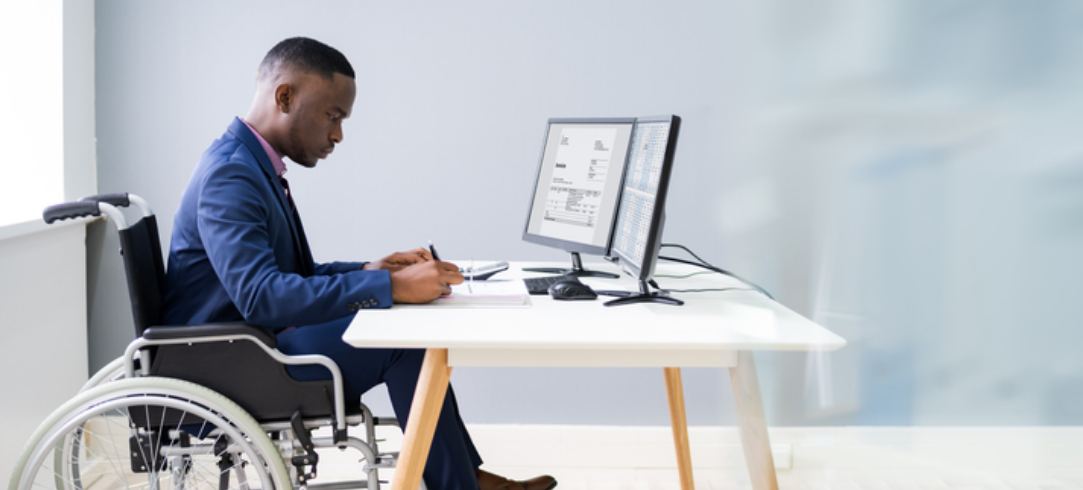 Alternative Workplace Arrangements
Since many state employees have shifted to remote work, alternative workplace arrangements, such as hoteling spaces, will allow employees who primarily work from home the opportunity to come into the office for meetings in shared work spaces. These new hoteling spaces will be incorporated into agency consolidations and relocations.
The Arizona Health Care Cost Containment System, the state's Medicaid program known as AHCCCS, has created hoteling spaces within their agency as they were able to move from two buildings into one. 
Arizona's Connected Workspace
The Arizona Department of Administration (ADOA) has created a collaborative hoteling space for use by all state employees at 1400 W. Washington Street. The first floor of the building has been dedicated to new amenities including state-of-the-art video conferencing space and micro-market cafe with indoor/outdoor seating. Take a look at the video walk-through of newly designed shared working space at this building.  To learn more about these facilities, please visit the Arizona's Connected Workspace webpage.
"We think this will help attract a different demographic of state employees, maybe recent graduates who want to contribute to public service, but would want the flexibility of working from home and the ability to work in sort of a cool workspace when there's a need," Arizona's Chief Operating Officer Daniel Ruiz told the Arizona Republic.