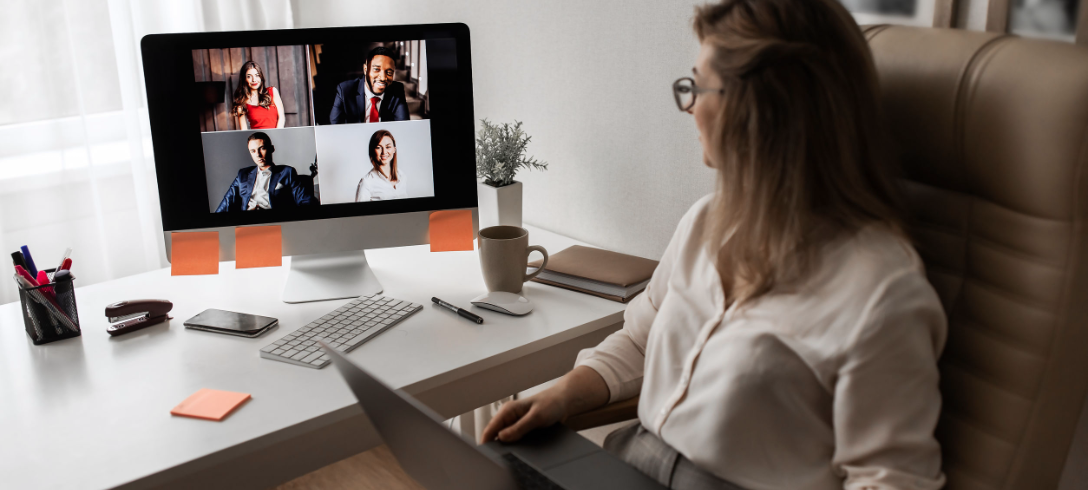 Success Stories
As state agencies focus on sustainable remote work, there have been successes across agencies as the number of remote workers increases. The Department of Economic Security (DES) transitioned approximately 50 percent of its workforce to remote work in response to the COVID-19 pandemic in April 2020. As of March 2021, more than 75 percent of the DES team works remotely (either in a full time or hybrid capacity). Additionally, DES has experienced approximately 3 percent less absenteeism compared to this time last year and has lost 25 percent fewer people due to turnover.
The Department of Environmental Quality (DEQ) has successfully maintained mission operations while having transitioned over 90 percent of its staff to remote working. As a bonus, this transition to remote working has allowed the agency to reduce their operational expenses with savings of close to half a million dollars since the start of the pandemic.
The Arizona Health Care Cost Containment System, the state's Medicaid program known as AHCCCS, has moved more than 60 percent of its workforce to virtual offices. This allowed the agency to consolidate from two buildings into one, saving $1.2 million in fiscal year 2020.
The Arizona Department of Veterans' Services (ADVS) Veteran Benefits Counselors (VBCs) assist Arizona's service members, veterans, and their families with receiving federal and state veteran benefits. Before COVID-19, VBCs either shared office space with other government entities or rented space through private leasing companies. In late March 2020, all VBCs who could work remotely moved to virtual office status. Working from home, VBCs increased direct services provided by 47.3 percent and reduced wait times for appointments from nine weeks to two days. VBCs now meet with more than 3,000 veterans each month and collectively, veterans using their services receive more than $650 million tax-free dollars annually from compensation, pension, and survivor benefits. ADVS canceled several office leases, saving the department $100,000 in rent monies for FY21 and the future.
Data from all agencies indicates that more than 15,000 employees are now working remotely.
Many departments and teams have adapted their paper-based workflows to an online environment. Here are just a few examples:
The AHCCCS Office of Human Rights, which provides special assistance to AHCCCS members with serious mental illness designations, moved their 100 percent paper-based processes online while maintaining HIPAA compliance and increasing engagement with members and clinical teams by 2.8 percent year over year. 
ADEQ moved its paper-based Operator Certification program, which certifies 5,000 drinking and wastewater treatment facility operators, to a 100 percent paperless and secure, one-stop, self-service online portal, reducing processing time from about one week to nearly instantaneous. Customers now have immediate access to their certifications and ADEQ is able to reallocate more than 12,000 staff hours each year to value-added mission outcomes. 
In February 2021, ADOT announced that many Arizonans will be able to renew their driver licenses online, a process that previously required an in-person visit.
The 2021 employee engagement survey reflected the positive impact remote work is having on overall employee engagement. With 59% of survey respondents reporting they are working remotely one or more days per week, and 86% of those reporting that remote work has had a positive impact on their work experience, the State is moving the needle toward a culture that recognizes performance over placement and values work/life balance. The 2021 employee engagement rate was 75% (up 1% from last year and up 5% from 2019). Gallup calls workplaces with engagement rates of 71% or more (engagement ratios of 9 and above) exceptional organizations.
When submitting a success story related to remote work, please include commentary about how remote work resulted in better,  faster, or more cost-effective service, as well as any other improvements. Please be sure to cite the Arizona Management System (AMS) tools, principles, and values.